10.01.2019
Rachel Nakintu is 26 and lives in Kampala, Uganda. As a single mother of two children, it is particularly important for her to have an own, steady income. A job as a Mobile Money Agent at Chims Africa opened up new opportunities for her and her family. Watch the video to find out more about Rachel's story.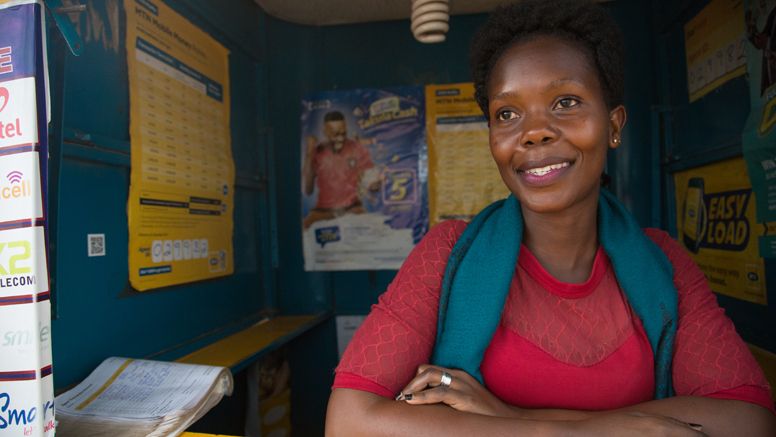 Money transfers in remote areas
Rachel's mobile money outlet is located between a hardware store and a market and is heavily frequented daily: marketers transfer money to their suppliers, and hardware store customers withdraw money to buy building materials.
Money transactions like this have not always been possible in Uganda. The mobile phone, which is widely used in Africa today, allows many people who previously did not have access to financial services to deposit or withdraw money and to make money transfers. In Uganda, 10 million of these transactions are done by Chims every year.
Extensive network
Chims Africa Ltd. is one of the leading mobile money service providers in Uganda and has contracts with over 2,500 partners. In addition to access to financial services, the company also creates jobs for the local population. Many young people like Rachel train to become mobile money agents at Chims, gaining access to the labour market, which is difficult in Uganda.
In order for the company to build up its services, capital was needed: OeEB provided it via an equity investment in the Ascent Rift Valley Fund, a fund focused on developing small and medium-sized enterprises (SMEs) in East Africa.