About OeEB
Our strategic focus
Our strategy defines in which regions and sectors we will be increasingly active and will guide our work in the next few years.
Private sector - the engine of development
All our activities contribute to our cross-cutting objective of reducing poverty and promoting the sustainable development of developing countries and emerging markets by strengthening the private sector.
Our focus sectors
Supporting Micro-, Small- and Medium-Sized Enterprises (MSME)
Renewable Energy
Resource Efficiency
Our geographical focus
Africa
Southern Caucasus/Central Asia
Southeastern/Eastern Europe
Central America/Caribbean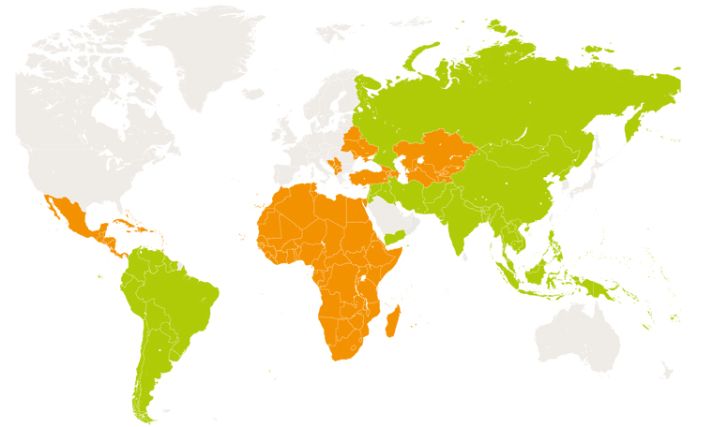 We also aim at expanding our activities in Least Developed Countries (LDCs) in the course of the next few years and want to increase the share of projects in these countries to 20 % of our portfolio.
At the same time we want to promote Austrian economic interests with our projects and see our activities also as market development for future Austrian economic engagement.
More information about our strategic focus:
Contact us
Oesterreichische Entwicklungsbank AG - OeEB
T +43 1 5331200-0
F +43 1 5331200-5252