Our Projects
In May 2014, OeEB invested USD 5 million in the Ascent Rift Valley Fund Ltd. This fund focuses on the development of small and medium-sized enterprises (SME) in seven East African countries: Ethiopia, Uganda, Kenya, Tanzania, Rwanda, South Sudan and Burundi.
| | |
| --- | --- |
| Project name | Ascent Rift Valley Fund |
| Region | Sub-Saharan Africa |
| Sector | Financial sector / Microfinance / SME |
| Service | Equity Participation |
| Project country | Ethiopia, Uganda, Kenya, Tanzania, Rwanda, South Sudan, Burundi |
| OeEB project volume | USD 5 million |
| Projekt partner(s) | Ascent Capital Africa Ltd. |
| Project story | Uganda: Mobile money in rural areas |
Small and medium-sized enterprises account for approximately 90 % of all business activities in East Africa and employ half of the working population. They thus make a substantial contribution to the economic growth, innovation and industrial development of the region.
However, they also face major challenges: Difficult regulatory conditions and insufficient access to finance hamper SME in their business activities and development.
The Ascent Rift Valley Fund provides small and medium-sized enterprises with equity capital. These investments are an important driving force for the development of these businesses which in turn creates new jobs and supports the economic growth of the region. The focus sectors are healthcare, Fast Moving Consumer Goods (FMCG), processing of agricultural products and financial services.
Mobile money in rural areas
One investee of the Ascent Rift Valley Funds is Chims Africa. Chims is one of the leading mobile money service providers in Uganda and has contracts with over 2,500 partners. The company enables many people who previously did not have access to financial services to deposit or withdraw money and to make money transfers. In addition, it creates jobs for the local population. In a short video, Rachel Nakintu talks about her job as a Mobile Money Agent at Chims in Uganda.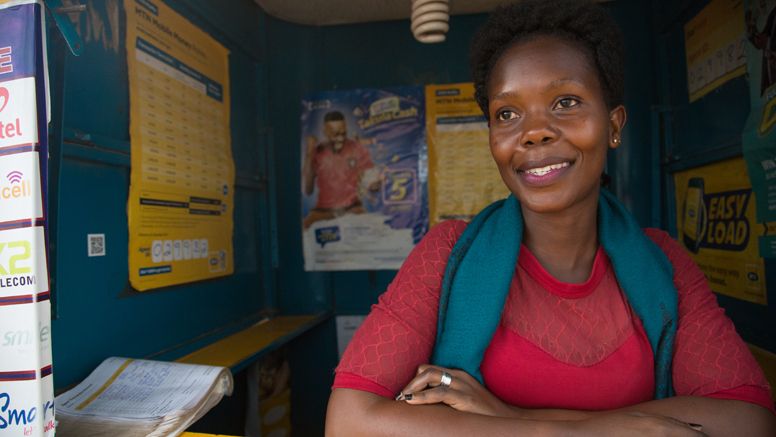 Moreover, OeEB provides Business Advisory Services funds for the expansion of the Regional Hospital Laboratory Partnership Program which was initiated by International Clinical Laboratories (ICL), an investee of Ascent Rift Valley Fund.