Our Projects
The SANAD Fund for MSME strengthens micro, small and medium-sized companies (MSME) in the Middle East and North Africa by granting loans. OeEB supports the fund, which places focus on the countries most seriously affected by the refugee crisis.
SANAD promotes the growth of small and medium-sized enterprises by means of loans and equity. The fund cooperates with local micro-finance institutions and banks. It opens up a whole new future perspective for company owners and their families. At the same time, jobs are created: many businesses take on new employees.
A job which ensures stable income is the key to escaping poverty.
OeEB invested EUR 10 million in the fund in 2015. The engagement was increased by EUR 15 million in 2016 and by EUR 10 million in 2020. This has enabled loans to be granted to MSMEs in nine countries, from Morocco to Yemen.
Funded by the Austrian Ministry of Finance, OeEB provided EUR 420,000 to SANAD's Development Facility in 2017 for measures which amplify the development impact of SANAD's investments.
Balancing Car Wheels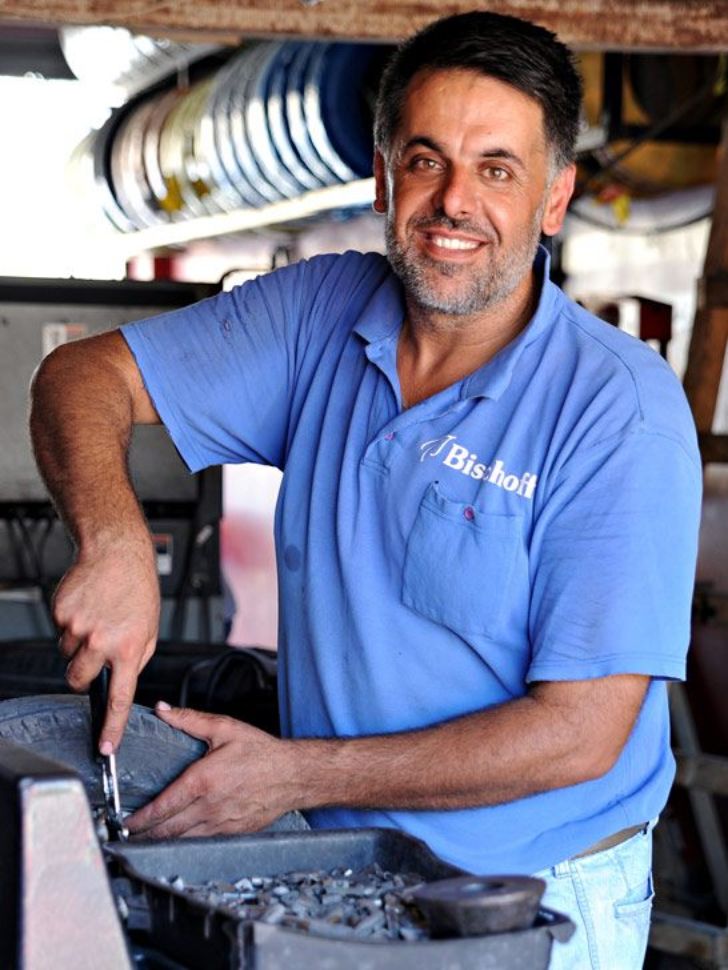 Hassan Khalifeh started his wheel balancing service alongside with his car tires and rim shop in 2008. His goal was not only to improve his living conditions but also to become his own employer. A loan from the Lebanese Association for development, Al Majmoua, made it possible for him to buy the tools and materials needed.
With the help of subsequent loans, Hassan has been able to improve his productivity and profitability. His business is flourishing and providing a livelihood for himself as well as for his family and the families of his employees. He has not only been able to renovate his family's house but also to expand his business and to hire two employees.
Hassan is convinced that his business will continue to grow. His plans for the future include the separation of his two activities by opening a second shop. While one shop will concentrate on selling tires and rims, the other one will focus on the wheel balancing business.
Taking the Next Step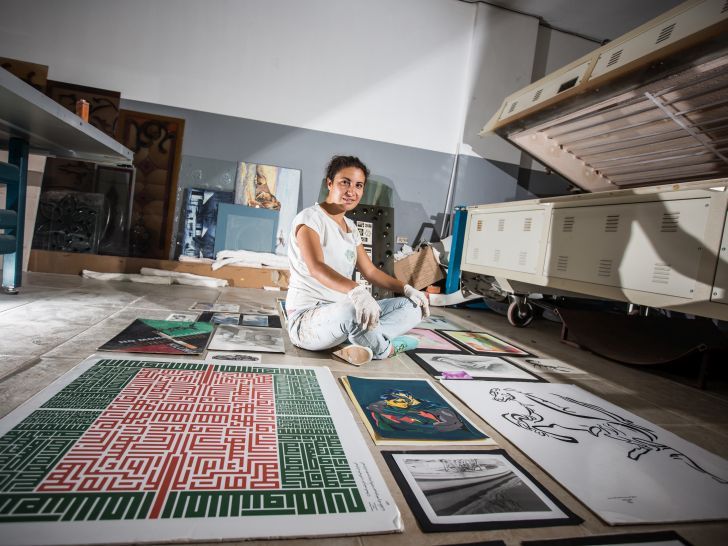 Fatima Kamel Metayrik has garnered plenty of experience when it comes to financing her way through life. Lacking enough money for university, she signed for and paid off two different loans, forging an educational path that led to her master's degree. Now she works fulltime as a graphic designer at a reputable company, and it was there she decided to take the next step and found her own firm. For Fatima, who has always had an entrepreneurial spirit and internal drive to build something of her own, this has been a lifelong dream.
Since she had already repaid a pair of loans, she qualified for a third – working capital to help her and a partner start a company that designs and makes decorative glass. Fatima manages the business part-time while continuing to work her fulltime job but strives to make her business her main source of income, sooner rather than later. At every step of the way, Al Majmoua was by her side as her backer, supporter, advisor and funding source. The microfinance provider supplied Fatima's first three loans and continues to support her in acquiring equipment to make her glass design company more profitable by enabling her to expand and open a shop for her glass handicrafts.
Developing a Furniture Business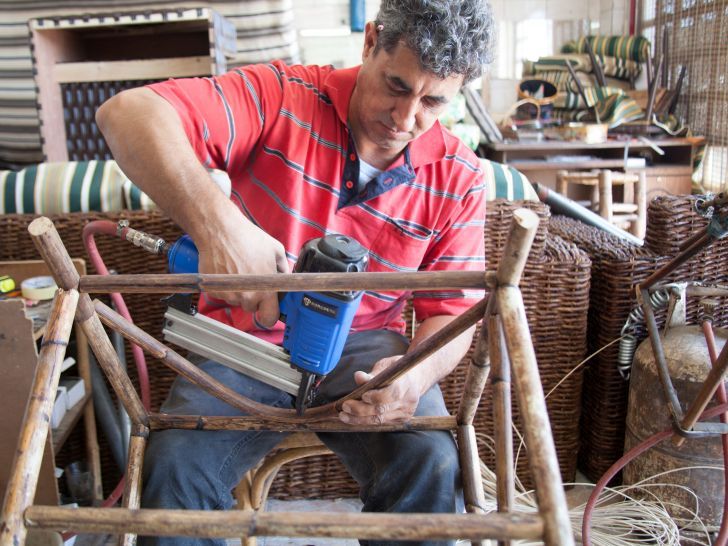 Having learned all there is to know about wicker furniture making from his father, Taher Al Mahshi opened his own workshop in 2007. By 2012, demand was so strong that his business had grown to three employees – including Taher. Still, more customers kept coming. He needed capital to not only respond to current demand but to meet the potential future demand. FINCA Jordan, a microfinance organization specialized in home-based businesses, provided Taher with a loan to acquire the raw material he needed and to hire another employee.
Business is going well, demand is still growing, and Taher is confident that his business will sustain at least five employees in the medium term. Taher considers taking up another loan once the first one is repaid. With the fresh capital he plans to move his workshop to a larger premise in a commercially more vibrant area.