29.05.2019
On May 28, 2019, the third R20 Austrian World Summit took place in Vienna. More than 1,000 participants followed the invitation from Arnold Schwarzenegger's climate protection initiative to share experiences and discuss sustainable solutions.
Every year, the international conference invites political and business leaders as well as experts and representatives of regions, cities, and the general public to strengthen partnerships and exchange experiences and ideas in order to speed up the implementation of the Paris Climate Agreement.
Less talk, more action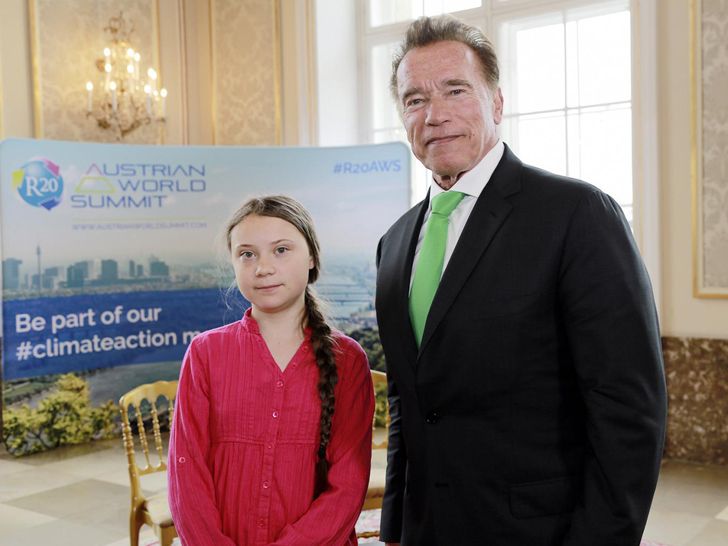 Arnold Schwarzenegger opened the conference together with climate activist Greta Thunberg, UN Secretary-General António Guterres and Austrian President Alexander Van der Bellen. They all underlined the urgency with which climate change needs to be tackled: "We are in an emergency situation and need to act accordingly. We have to do something about the climate crisis now."
Therefore, the conference focused on concrete solutions and innovative new strategies. Under the motto "less talk, more action", best practice projects, examples of cooperation and role models from different countries, cities, regions and sectors that are dealing with pollution and championing a future of renewable energy were presented.
In addition, topics such as climate finance, blended finance, sustainable cities or climate communication were discussed in more depth at multiple Breakout Sessions which took place at various locations in Vienna on the second day of the Summit.
OeEB - partner of the R20 Austrian World Summit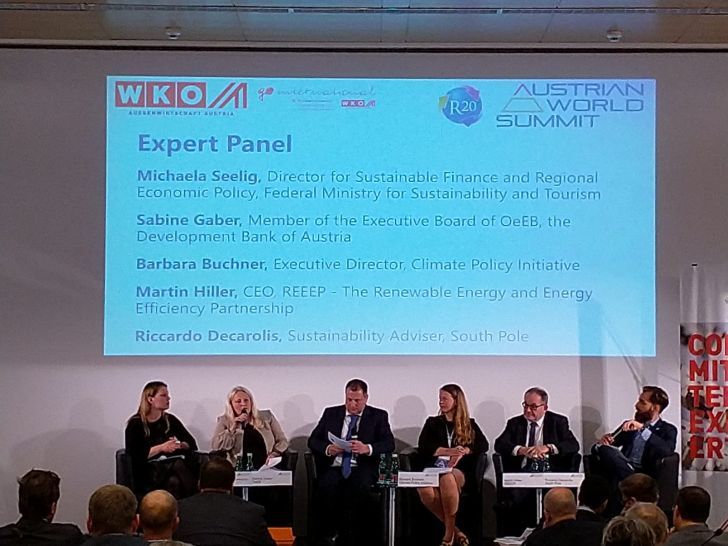 As Austria's largest provider of international climate finance, OeEB was partner of the R20 Austrian World Summit for the first time and informed about its financing solutions for renewable energy projects in developing countries in the Breakout Session "Climate Finance: New Opportunities for Developing Countries".
"Developing countries are most heavily affected by climate change. International climate-finance is therefore crucial for supporting these countries in financing measures promoting climate protection" said Sabine Gaber, Member of OeEB's Executive Board. "Our focus is therefore on financing renewable energy and energy efficiency projects in developing countries. Our goal is to contribute to climate protection with at least 40% of our projects."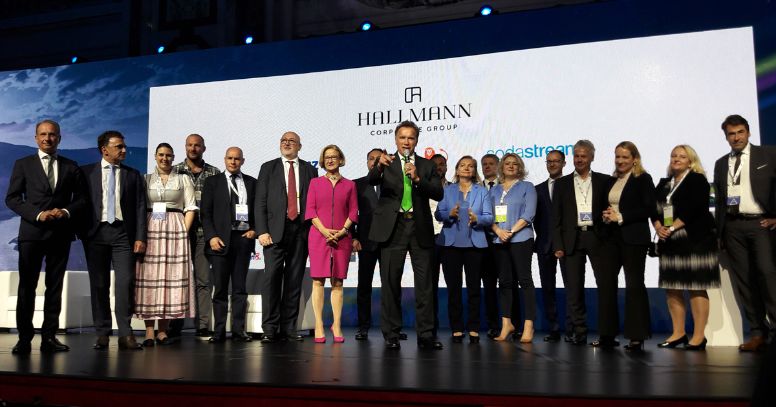 Climate protection concerns all of us
This year, for the first time, a "Climate Kirtag" took place at Vienna's Heldenplatz. Arnold Schwarzenegger and Greta Thunberg called on the approximately 5,000 visitors to support them in their fight for a cleaner future: "We all need to work together to save the climate. We need everyone, every single person counts."
Musical entertainment was provided by Conchita, Pizzera and Jaus and Hubert von Goisern. Info boxes were set up to inform participants about climate protection.