Our Projects
By providing microcredit and microinsurance to women entrepreneurs, Kashf Foundation aims to alleviate poverty and empower women in one of the countries with the highest gender inequality.
Gender inequality is particularly high in Pakistan, which currently ranks 151 out of 153 countries on the Global Gender Gap Index Report 2020. With women making up only around one quarter of the country's labour force and receiving only 5% of total bank credit, women's economic opportunities are significantly limited. As one of the largest microfinance institutions in the country, Kashf Foundation aims to change this.
Increasing gender equality is one of our core strategic goals. Kashf is an excellent partner in this field with a longstanding track record of empowering female entrepreneurs by providing access to finance and trainings.
A Successful Journey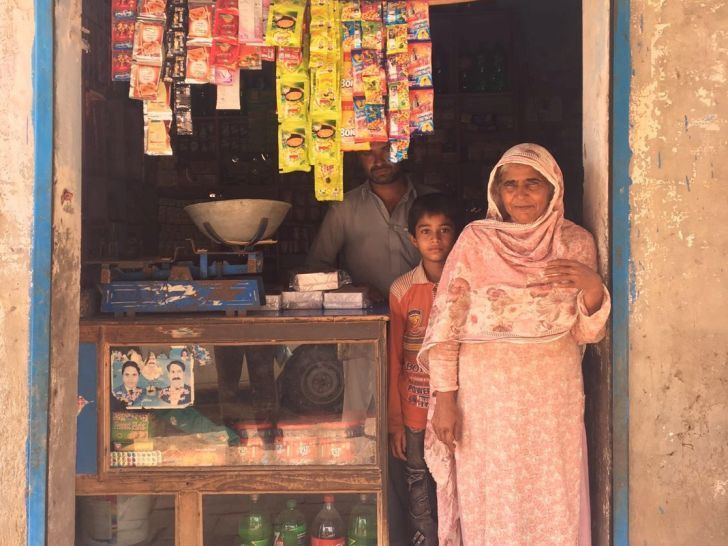 Akbari Begum is a long-time client of Kashf Foundation. After her husband passed away, the housewife and mother of six children faced extreme poverty. With the help of an initial loan from Kashf Foundation, Akbari started an embroidery business which she ran for three years before opening a general store. While before she struggled to run her household on a day to day basis, she is now able to afford all the necessities in life, she has health insurance and is planning to expand her business.
"Owning and running a business has earned me respect from my family and the community and I am proud that my grandchildren can get proper education and a better future." Akbari has also helped other families in her community by encouraging them to seek help from Kashf and hosts weekly debt management and investment trainings by Kashf Business Development Officers at her house.
A better future for Pakistan's children
Daisy Santram started her teaching career more than 40 years ago, dreaming of one day opening her own school. She began to save money, rupee by rupee, day after day, and was eventually able to fulfil her dream, enrolling children from nearby communities, making concessions and even teaching some children for free whose parents couldn't afford school fees.
When Daisy learnt about Kashf's School Finance product, she was hesitant at first but the additional services, i.e. comprehensive trainings for school teachers, capacity building trainings for school management, and a curriculum development component for the schools, convinced her. Daisy used her loan to improve the school building, attracting students and teachers from competing schools, and is now planning to build another classroom.
"I am grateful for the financial access but even more so for the advice and guidance I have received. Our students benefit from Kashf's Financial Education for Youth training, teaching them the importance of budgeting and saving, and our teachers are more enthusiastic and motivated than ever before after the comprehensive training they received."
Determined to succeed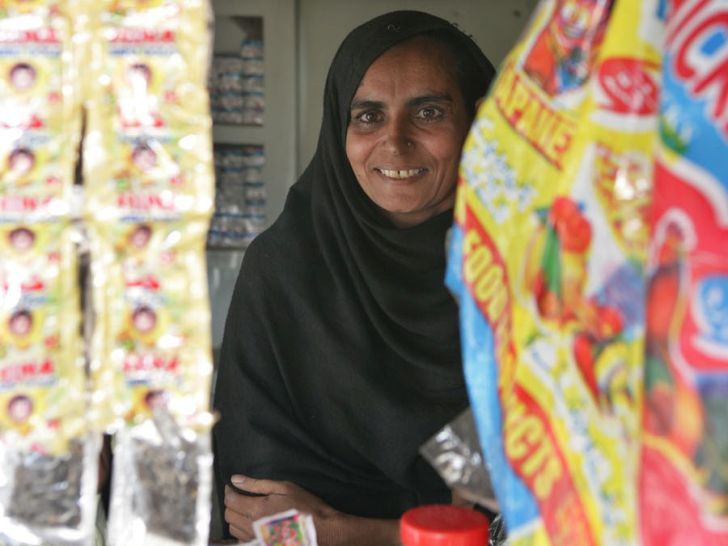 With a loan provided by Kashf Foundation, Seema could reopen her small grocery store which had been closed for six months due to financial constraints. While she had to get her husband's permission to join Kashf's credit programme, as is common in Pakistan, Seema runs the shop herself. The family uses the daily earnings from the shop for meeting household expenditures, while running capital for the store comes from Seema's husband's monthly salary.
Seema is the leader of her lending group. She summons group members to meetings and keeps a check on their businesses. Ambitious by nature, Seema enjoys the responsibility it involves. "My shop is doing well, I can contribute to my family's income and could give all of my children a good education. I enjoy the regular meetings with my group and the trainings we receive which give me the chance to learn new things." Since Seema's shop reopened, her sense of independence and assertiveness has increased. She confidently goes about her business, always finding new ways to improve and expand.
Rising to the challenge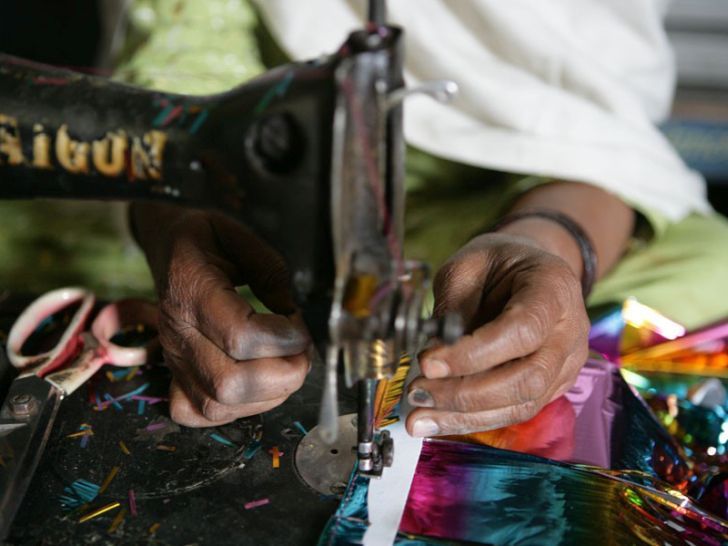 Mehrbhari Baji first came to Kashf when she was 22 years old and six months pregnant. She had just lost her husband to a work accident and returned to her father's home together with her firstborn son. Mehrbhari was uneducated but possessed the skill of ralli-making, an age-old craft practiced by Sindhi artisans.
The only income her family had was her husband's pension and some meagre savings. "I knew that, if we were to survive, I would have to step up and take charge of the household. So, I scraped together what little I had, haggled with all the shopkeepers, and bought stitching supplies to start my own rally-making business."
The response at first was underwhelming; not many people were interested in purchasing a dying art, when there were so many copies of modern designs available. Mehrbhari turned to Kashf for help and borrowed money to buy better supplies. Kashf also recognized her potential and helped her sell her wares in bigger cities, where the market was varied and garnered deeper interest and a fairer price for her hard work.
"I no longer struggle to make ends meet; rather, I manage to save up money and both my children are attending school." With perseverance and determination to succeed, Mehrbhari managed to turn the fate of her family around while carrying forward a valuable skill and saving a dying art.