16.08.2021
In our podcast interview, Jessica Espinoza and Kristin Duchateau talk about the importance of the economic empowerment of women in developing countries and how OeEB and the 2X Challenge contribute to more gender equality.
Studies from around the world agree: Investing in women is not only the right but also the smart thing to do. Nevertheless, women's participation in the economy is still severely restricted. The World Economic Forum's "Gender Gap Report 2021" assumes that it could take another 267 years to close this gap.
In our podcast-interview, Jessica Espinoza, Chairwoman of the 2X Challenge and Senior Investment Manager at DEG, and Kristin Duchateau, Gender Focal Point and Vice President Development Policy at OeEB, explain
in which areas inequalities are still the highest and how they have been exacerbated by the Covid-19 pandemic,
what role development finance institutions and global initiatives such as the 2X Challenge play in combating these inequalities,
why achieving gender equality is an important catalyst for achieving all the Sustainable Development Goals,
and why, despite all the challenges, they remain optimistic about the future.
Podcast on Spotify (only mobile with Spotify app)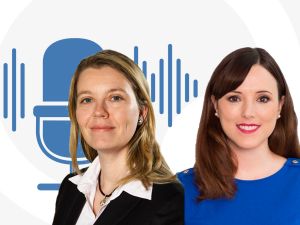 In episode five of QUER DURCH DIE BANK we are taking a look at the topic gender equality. OeEB focuses specifically on this topic and provides insight into exciting projects that counteract inequality. The podcast is in English.